Prison as a Home of Education: a Case of Thai Prisons
Nathee Chitsawang
Although people still have a doubt about the linkage between education and the reduction in prison inmate recidivism rates, it is widely accepted that education can bring many great benefits to inmates. At least the inmates can wisely spend their time behind bars in an effective and fruitful way. In deed education is considered as the way to turn crisis into opportunity in which that many people in the past did not have a chance to study when they were outside but now they can choose to learn and further their study up to university level once they are inside prisons.
More importantly, the graduation behind bars could obviously make inmates see their own true values and capability to succeed and let their families be proud of them. In fact, the inmates can learn that they can achieve any goals if they invest their effort doing positive thing. In addition, education program is an alternative to maximize the solid chance for inmates to reintegrate themselves to society by providing inmates with knowledge, skills and academic qualification as well as a rising opportunity to gain jobs after release.
Basically, there are major objectives of prison education which are to keep inmates meaningfully busy, to improve the quality of life in custody and to achieve something useful, i.e. skills, knowledge, understanding, social attitudes and behavior that will last beyond prison and may lead to employment or further training. Therefore, education in prisons has been universally recognized as a global trend in international corrections. It is believed that education for all is a right and restriction of one's freedom does not suspend that right. Nevertheless, according to the study of UNESCO (2004), prisoners are among the most excluded from education. In some countries there are only 30 % of inmates in prisons who have opportunity to participate in educational activities. Many of the 10 million inmates worldwide have dropped out of school, and the majority of inmates have not even finished the primary school, for instance the proportions are 60% in Portugal, 50% and 75% in Romania and in Brazil's State of Sao Paulo respectively.
In Thailand, education program for inmates is acknowledged as the crucial and indispensable activity in every prison. Each correctional facility must manage its space to set up an education unit or school or classroom which offers various learning courses to inmates. The course syllabus must be approved by the Office of the Non-Formal and Informal Education, Ministry of Education ranging from a course for illiterate people to many courses on high school and vocational education, both vocational scheme and general education. The basic education can alleviate some of the problems caused by low levels of literacy and verbal ability, and social education may help inmates to cope better with frustrating deriving from the fact that they are unable to abandon drugs or live at peace with their families. In 2011, there are 18,884 inmates enrolling in the primary school and high school level programs as well as a course for illiterate inmates, while 33,641 inmates participate in the courses for junior high school and high school in vocational education and short-term training.
As for the higher education, in 2005 – 2006 the Department of Corrections has been in cooperation actively with Sukothai Thammathirat Open University, the most well-known Open University in Thailand, to provide the inmates with actual formal education. Then Mahasarakham University also came to join with the DOC in holding the academic classes which were all similar to the classes outside for normal students in 2006. Many inmates have been interested in signing up for all of these courses.
Interestingly, according to the statistics, in 2011 there are 5,512 inmates studying in the higher education level which could be divided into these following majors:

In fact, there are many other majors which inmates are interested to apply for. Up until now, there have been 1,498 inmates who could successfully finish the Bachelor's Degree behind bars.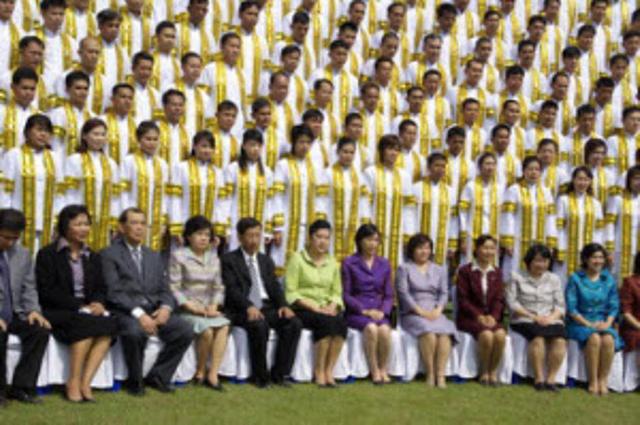 Moreover, Mahasarakham University has initiated a project to offer the Master's Degree course in 2011. By doing so, the inmates and prison officers can participate in the same class. The qualified and recruited inmates will be transferred to further their terms of imprisonment at Mahasarakham Provincial Prison to study this program. Apart from the lessons and courses, to support the education in prisons, the Department of Corrections has established many projects to help the learning inmates especially in terms of the academic resources. For example, 'Prom Panya Libraries' which adhered to HRH Princess Maha Chakri Sirindhorn's belief that inmates should gain their fundamental rights to learn and to be able to catch up with the outside world through reading, have been established in collaboration with Matichon Newspaper Group to provide an extensive collection of books and magazines covering various fields, ranging from education, arts, literature, religion, health and living.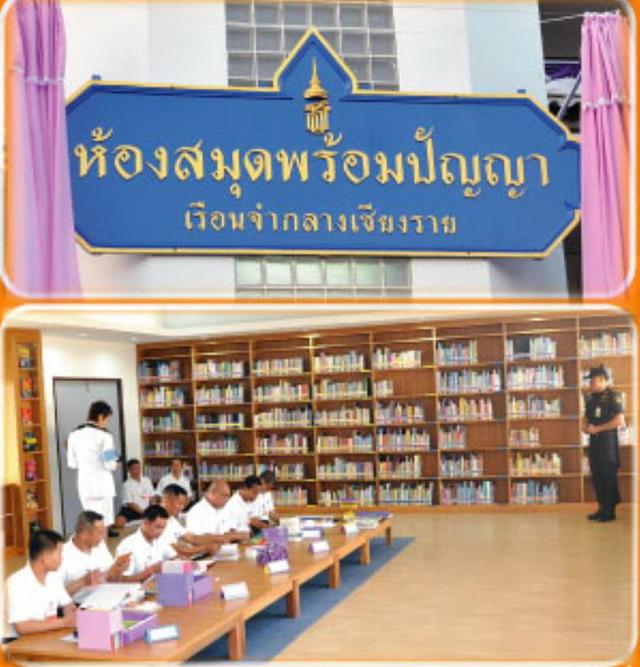 Another project to support education program for inmates and to offer inmates a chance to spend their years of incarceration productively is the 'Self Access Learning Centers' which is a collaborative project with Ruamrudee International School.  The centers are separated into 3 sections: the libray, the computer stations and the classroom which can be served as facilities for the inmates' independent study. Inmates are encouraged to make use of an array of resources and to turn to prison officers or volunteer tutors for advice and support. At present, 54 centers have already been running nationwide.
The provision of education in Thai prisons around the country can make more than 60,000 inmates, equaling 50% of all approximately 120,000 convicts, take part in educational activities. For this reason, the education program for inmates in Thailand has been clearly developed to the concept 'Prison as a Home of Education', although prisons must encounter many problems in offering education to inmates in particular the prison staff shortage as the ratio between prison officer and staff is 1 to 20. Besides, many prisons do not have enough proper spaces inside but they still take priority over education program for inmates in order to support the custodial task and help inmates to be rehabilitated and to successfully return to society.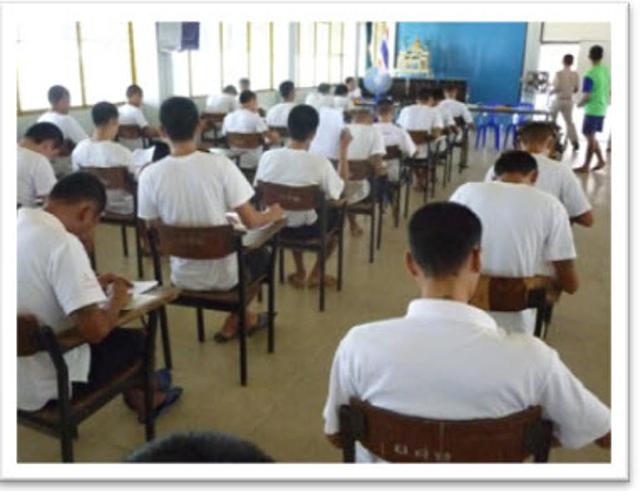 Nevertheless, it is also important to pinpoint that there has no any systematic evaluation on the outcome of education in prisons as well as its impact on the re-offending of inmates released from Thai prisons. Obviously, there exist many factors involved in this evaluation. Accordingly, there is only an output assessment which is basically the inmates' graduation and the satisfaction survey of inmates and relevant people on the courses. However, it is believed that education program for inmates is a principle duty of Thai prisons which must do everything to support the campaign to successfully turn each prison to be a real home of education.
************************************
References
Documentation Centre of the UNESCO Institute for Lifelong Learning (2004),Education in Prison, UNESCO.
แก้ไขเมื่อ 27 พฤษภาคม 2012 14:23 น. ()สัญญาอนุญาต: ครีเอทีฟคอมมอนส์แบบ แสดงที่มา-ไม่ใช้เพื่อการค้า-อนุญาตแบบเดียวกัน
---
---
ความเห็น (0)
ไม่มีความเห็น