Sport as a Treatment Program in Thai Prisons
Nathee Chitsawang
Sport offers various benefits, both physical and mental, to players. Considering the physical aspect, playing sport can contribute to one's physical well-being and build up immunity against all diseases. At the same time, in terms of mental aspect, sport can calm one's muddled thinking. The sport can make the players enjoy and have fun on games, as well as can promote good and positive thinking. Besides, in social world, playing sport can help people to make new friends, and to spend time much more useful. It also teaches people to learn good sportsmanship; learn to lose, win and forgive in games, and learn how to treat each other with respect as well.
When the Department of Corrections has introduced sport to people behind bars, in particular by giving chance to inmates to play sports, the inmates' lives have been changed in sense that in the past they tended to spend their free time on doing prohibited activities, i.e. gambling, fighting, finding the way to escape and wasting their time day by day. But now the inmates can concentrate on playing and practicing sports which, therefore, is considered as a 'positive security'. Moreover, one of the results is that sport can help inmates to have physical and mental strength. They do not have time to muddle and plan for any escape.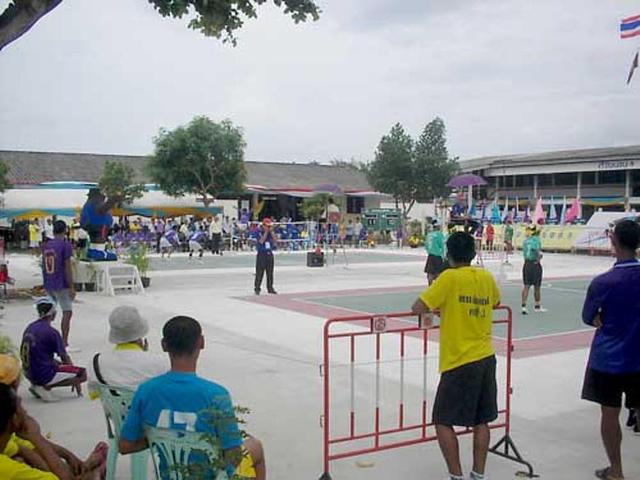 Although the role of sport has been inside Thai prisons for a long time, its actual innovation or the turning point was the 'Prisoners World Cup' which was held in tandem with the official 2002 FIFA World Cup in France. In that competition, there were many football teams composed of approximately 1,000 inmates from different 101 nations who were imprisoned in Klong Prem Central Prison. The trophy was given to the inmates from Nigeria. After that, sport has been increasingly caught attention by all inmates. More importantly, the prison officers started to realize that sport could be used as a 'positive security' which might be better and more effective than the style of traditional custody or 'lock them up and throw away the key'.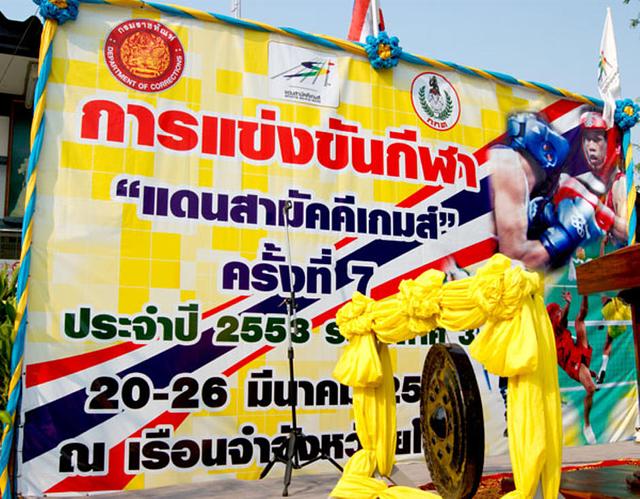 In 2004, there was a special sport competition for inmates in order to find the winners as the representatives of 'Corrections Club' to attend and compete in 'Thailand National Games Sport Competition'. Accordingly, the first 'Sport behind Bars' was set up at the Central Correctional Institution for Young Offenders in Thanyaburi. The inmates who had won in each region of the country would come to compete in Bangkok in two kinds of sports; boxing and sepak takraw. Since then, the 'Sport behind Bars' has been held every year and has gradually added more types of games in the competition. It could be said that the 'Sport behind Bars' could give birth to many rising stars of amateur boxing in Thailand, such as Amnaj Ruenroeng. He was the winner of amateur boxing in 'Sport behind Bars' and then won the title in the Amateur Boxing Championship of Thailand. Also, he became the members of Thailand national boxing team to fight in the Olympic Games in China and later received the gold medal in the World Amateur Boxing Championship.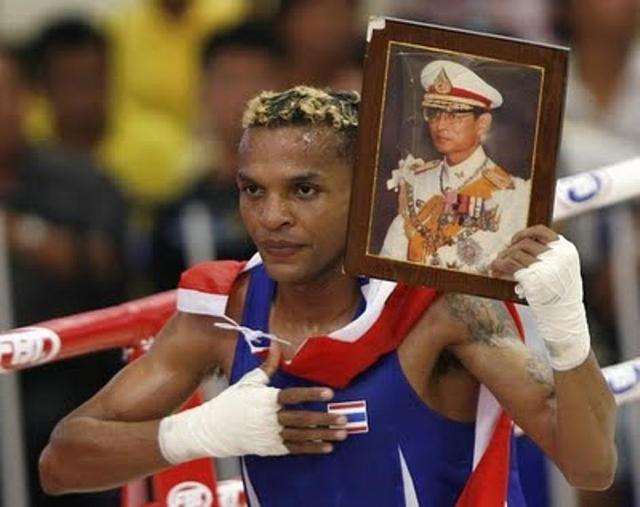 Interestingly, playing sport in prison could be further enhanced in the next level by changing it into a professional career for released inmates. Many of them, who joined the boxing training camps and had opportunity to fight in a boxing match outside, could earn and collect money to be spent after release. Consequently, several correctional institutions have established their boxing camps, especially in the Central Correctional Institution for Young Offenders where the world's largest boxing camp was set up. There are about 600 inmates trained in both Muay Thai boxing and amateur boxing programs. In addition, there is a project called 'Rising Stars: on the Road to Olympic Games' to train and recruit talented inmates to participate in the coming 2012 Olympic Games in London. However, it is believed that the most successful amateur boxer in history is 'Samson Sor Siriporn' who was crowned the World Boxing Council female light-flyweight champion by winning against Japanese fighter. Samson also became Thailand's first world boxing champion while behind bars. In 2007 she was released from prison on parole and is now working in the world of professional boxing.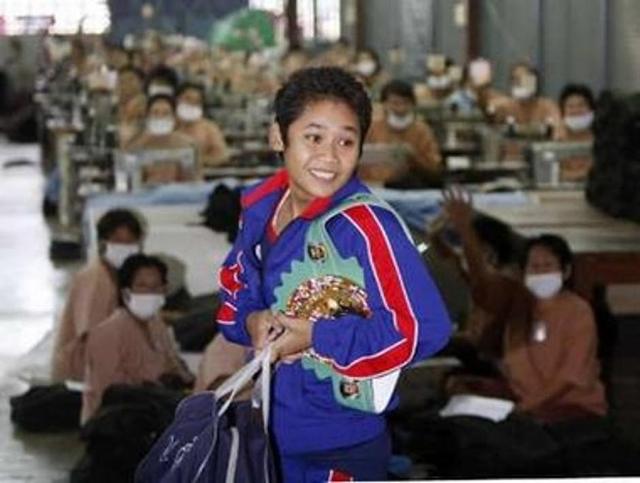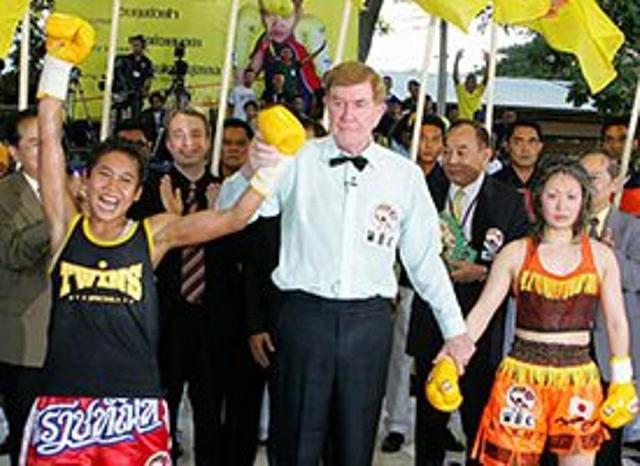 Sport is, therefore, considered as an approach in developing inmates in Thailand in many ways, for example it could help inmates to do their time efficiently, to have discipline and to learn the sportsmanship, to have physical strength which can prevent and overcome their illness, and, finally, to be a future career for inmates. Because of this, sport is one of the treatment programs in Thai prisons, apart from the education programs or 'Prison as a House of Wisdom', and the vocational training and rehabilitation programs or 'Prison as a House of Dhamma', as well as the abovementioned sport programs or 'Prison as a House of Sport'.
แก้ไขเมื่อ 4 มิถุนายน 2012 09:35 น. ()สัญญาอนุญาต: สงวนสิทธิ์ทุกประการ
---
---
ความเห็น (1)
I do agree with this treatment program and congratulations to all inmates who can improve themselves by using sports.