We see what dry times at my place in Deamland look like. No it is not  always like that.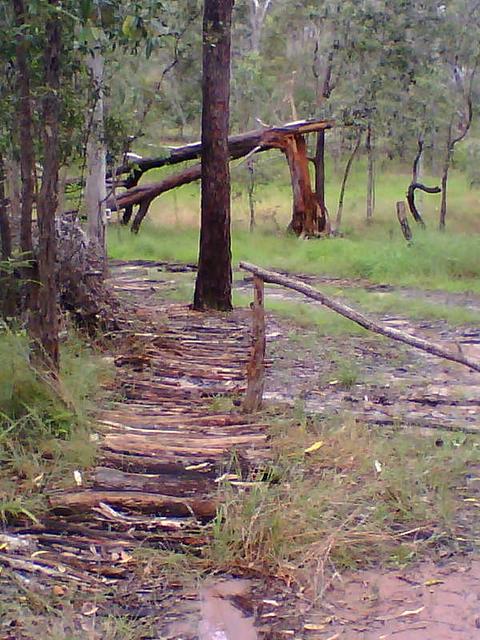 After 2 days of storms and heavy rains. The skies opened up and let Sunshine in.
A tree has been struck down by lighning and a part of walkway washed out by rains.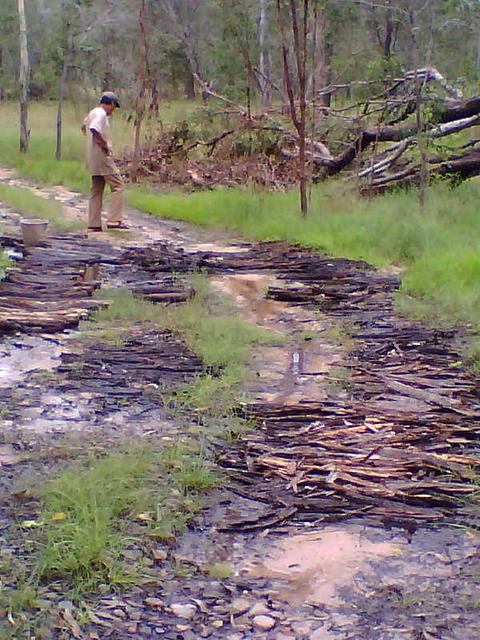 Ummmh, the road was too soft for cars. I guessed we were bogged down. We couldn't get out of the place and no one could get in by car. It was another time to help ourselves the best we could.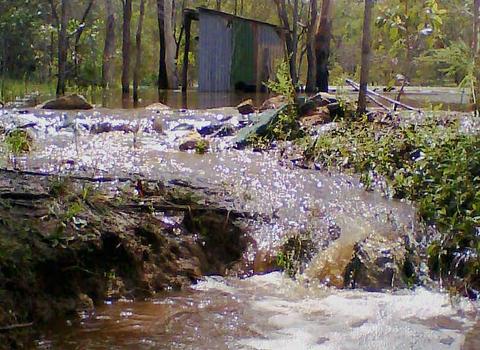 Water, water flowing, washing top soils away. The water pump in the shed was under water. Besides, where could we pump the water to? (We ignored the idea of using boat propellers to push water down stream. ;-)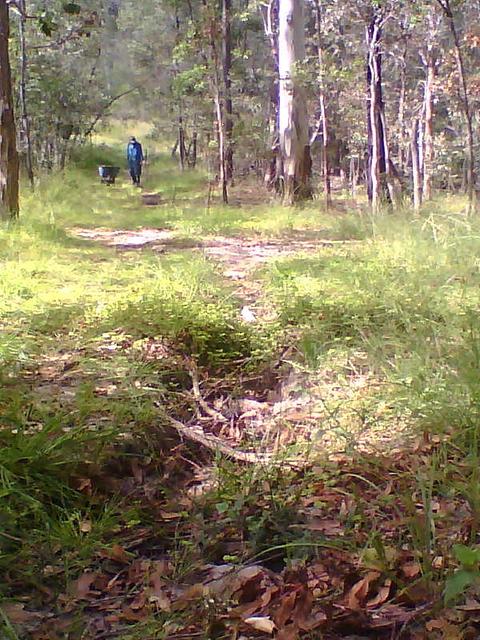 A lone roadwork crew inspecting and assessing alternative roadways.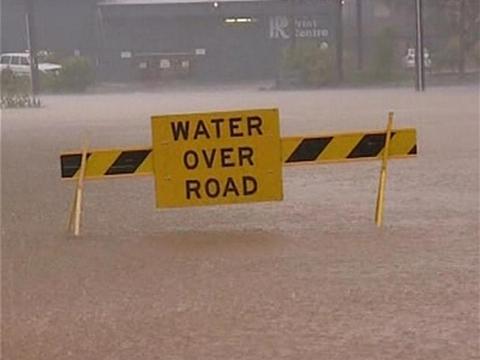 A few days later, when we could get out, we tried to get some food supplies in town. What did we find?
In this rainbow [serpent] country, one learns to face changes and accept them as challenges. One grows stronger each passing change and learns more about survival and humanity. Nature is not at fault. Nature is what ii is --moving on-- keeping on with changing conditions. What we can build, Nature can wipe away. To build "lasting monuments of human achievements"?  We are kidding ourselves. Humanity is only a passer-by. Not even the Universal lasts forever!