Thank you ขจิต ฝอยทอง and ยายธี for the clue to name of แคป่า. I looked a few webpages :
https://en.wikipedia.org/wiki/Dolichandrone_spatha... says

Dolichandrone spathacea, also known as the Mangrove trumpet tree (Thai: แคป่า; Tagalog: tui, tue or tuy) is a species of plant in the Bignoniaceae family. It is found from South India, Sri Lanka to New Caledonia. The flower is edible and it is part of Thai cuisine, usually eaten sauteed (pickled in brine) or in Kaeng som(แกงส้ม).
But when I compare leaves I don't think my tree is แคป่า. (Picture below shows flower bases after the petals have fallen off. Tree trunk has grey bark, leaves are compound 3-5 leaflets with 1 lancet shaped at end; I haven't tasted the flowers yet ;-); are they bitter?)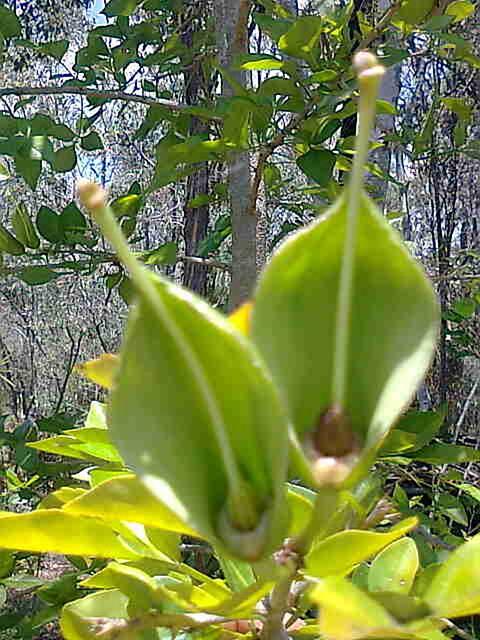 I hope I have not twisted words too far for you GD. In my relaxed mood I am known to spin yarns (tell long and convoluted stories). But most times I tell true stories with my peculiar filters and my way of seeing the world ;-)