I used to be a savvy hardcore system programmer. Don't even talk about Apple. I had rejected big brandnames like Microsoft, IBM, DEC, SUN, etc before.
Believing in the resistance and freedom ideal, I got the venture business with Linux, an Open Source operating system. I even built my own "Thai" localization Linux distribution to sell in the market.
Last year, I've turned to use Apple products, in order to understand the business strategy behind it. You have to understand my self-contradiction. How hard I've to change and adjust my perception, and trying to get familiar with Apple's philosophy.
Now, despite without Steve Jobs, Apple still creates strong momentum.
How on earth, consumers need to understand the engineering behind this "commodity"?
Noopolitik
It's a "Noopolitik", creating perception on your mind, to convince that you will get the best product in the world, a.k.a. a luxurious product, not a massive product (like any other dull smartphone.) This product will not only please your lifestyle, but it also "build" your character.
You may equip your product with state-of-art engineering in the world. And, it's your duty to tell this story to your prospect and customer, and delivering your promise to build trust. And, if you enable to build this in the long period of the time, you will create the atmosphere of the most progressive experience in the industry.
The Market
I spend years to study the luxury strategy. Apple is surely not a 100% luxury product, neither the massive product. Which kind of the market segment that Apple focus on?
I think it's "mass affluent", or "affordable luxury".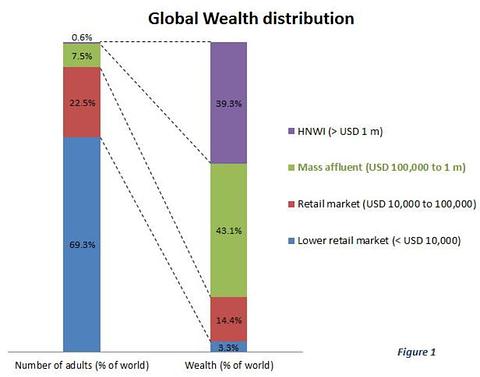 So with this market segment, you can sell your product in volume (massive strategy) and can have a significant power to pricing your product (luxury strategy). Very much different on "commodity", pricing depends absolutely on the market.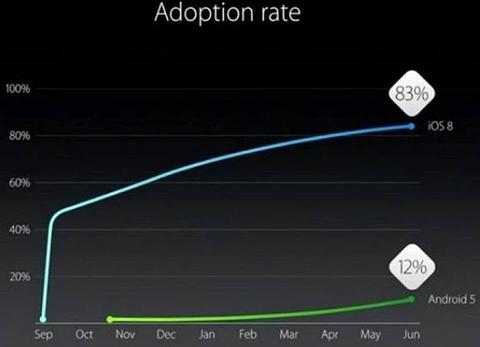 The "recipe" is this:
(1) creating seamless connection between hardware, software, and online service. (with this Apple will need to build its own hardware, software and online service and selling in the "single solution/experience").
(2) building the most advance features in your product (such as the fastest processor, more features, etc.), and don't forget to build the "volunteered forced adoption features", i.e. Touch ID to connect with Apple Pay, and 3D Touch to build new experience in using apps. While maintaining backward compatibility as much as possible. (in order to maintain smooth backward compatibility, you need to own hardware/software/online service in the same time. Or else, you can't control the experience at the end-user. This is why Microsoft and Google can't compete with Apple.)
(3) Assembling it with "Noopolitik" on air (TV, radios ads) , on ground (event -- WWDC, magazine, billboard), and online (website, blog, social media). I think the spearhead of the marketing strategy is at WWDC. I'm quite sure that Tim Cook and other staffs need to practice a lot before launching a show. The short clip will aim to capture "affordable" luxurious lifestyle. (I don't want to call it pseudo luxurious lifestyle. It has some element to feel luxury. Maintaining it in a long run, it will create a sense of "true" luxury.)
====
According to the last Global Wealth Databook by Crédit Suisse, the mass affluent represent 344 million people, or 7.5% of the number of adults worldwide. However, they own 43.1% of the global wealth, more than the HNWIs (39.3%). The majority of them lives in Europe (38%), followed by Asia-Pacific (28%) and North America (23%).
http://www.soprabanking.com/en/news-events/news/20...

This clip is to create "Human touch" feeling.

This clip is to create "progressive" feeling -- Apple pride (Gay pride?)
This clip is to create "artistic" feeling. (notice the using of "black and white" tone on the clip)
This clip links to celeb. Seems not quite successful:
Bigger picture and the future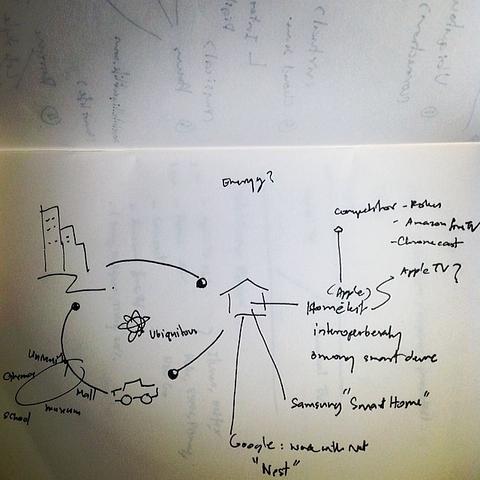 Apple HomeKit
Apple Car Play
Apple Watch (Health, Personal Assistance)
หมายเลขบันทึก: 595007เขียนเมื่อ 18 กันยายน 2015 02:39 น. ()
แก้ไขเมื่อ 18 กันยายน 2015 02:51 น. ()
สัญญาอนุญาต: ครีเอทีฟคอมมอนส์แบบ แสดงที่มา-ไม่ใช้เพื่อการค้า-ไม่ดัดแปลง
---
---
ความเห็น (0)
ไม่มีความเห็น