Let's me share more pictures around the house. There are flora (flowers, herbs, trees -- plants) and there are fauna (insects, birds,... -- animals).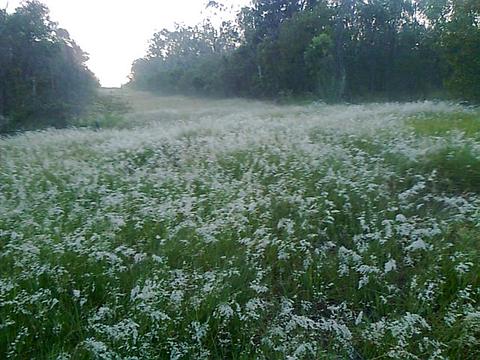 We can't really see anything but tall grass but believe me this is a world of insects, lizards, snakes, birds, and kangaroos.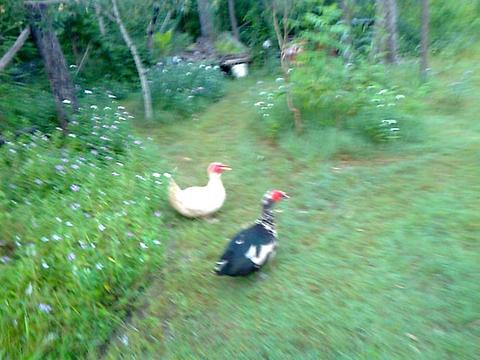 Two 10+ years old drakes (male muscovite ducks) enjoying their feeding ground and their golden age.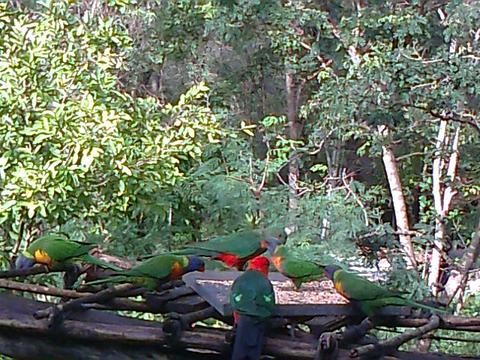 A community of King parrots (one with red head is female, green head is male) and rainbow lorikeets.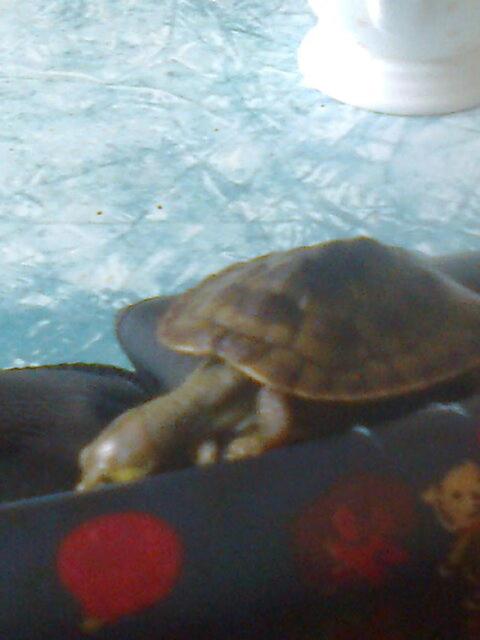 A small (50 mm wide) freshwater turtle (we call it Dr Who) strolling on a table. Dr Who was found wandering some 80m from the dam -- too high, dry and weak. After a few months feeding on 'wrigglies' (ริก กะลีซึ: mosquito larvae) and blood worms (please don't feed turtles with ผักบุ้ง despite what we have been told -- turtles love meats more and only some little vegetables and fruits. Young turtles feed many time a day, but less often when they are older. Old turtles may only eat once a week.)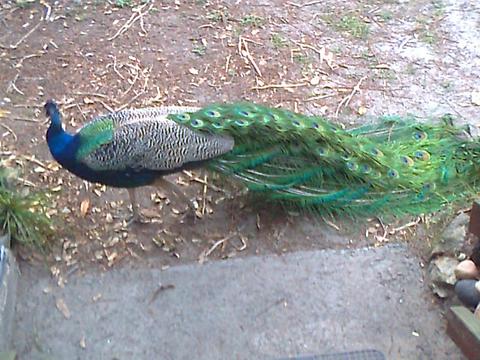 A peacock (called PC or sometimes 'Road Runner') scratching about at the house's back step. He can make a lot of mess. Peacocks put on their show tail in Summer and shed their beautiful tail feathers in Autumn.